Business Services
Our business services teams are key to Birkett's success, enabling us to seamlessly deliver high value services to our clients.
Business services roles at Birketts
Whatever your area of expertise, you'll be ambitious with strong client focus and the ability to think 'outside of the box'. In return, we'll provide the tools and support you need to develop and succeed in your career. Our business services teams operate across all our offices and consist of:
Business Development and Marketing
Accounts and Finance
Human Resources and Learning and Development
Operations, Estates and Client Services
Business Systems Technology
Risk and Compliance
Key contact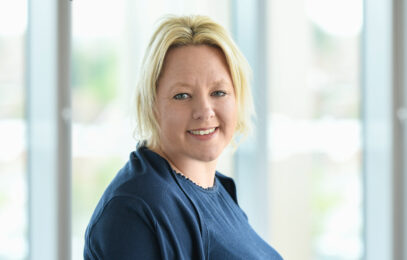 Harriet Griffiths
Talent Acquisition Manager
+44 (0)1473 406297
+44 (0)7813 631425
[email protected]

Maddy Houchell
Talent Acquisition Manager
+44 (0)1473 921734
+44 (0)7779 540807
[email protected]
Contact us
If you are interested and would like to know more about any of the vacancies advertised or would like to submit a speculative application, please contact, in the strictest of confidence, Harriet Griffiths or Maddy Houchell, Talent Acquisition Managers.
Get in touch
Please get in contact if you wish to discuss potential business service support opportunities with Birketts, or for an informal chat.