Experience
Other Information
Deborah joined Birketts in August 2019. She is a Partner in our Planning and Environmental Team and deals with the law concerning the environment, planning, public rights of way and public access to land. Deborah qualified as a Solicitor in 1990 and has worked in private practice ever since, advising a wide range of clients, so her experience is both broad and deep.
Deborah has practised environmental law since soon after she qualified. She has worked for a wide range of clients including manufacturers, waste management businesses, farmers, landowners, developers, and private individuals. She advises on contentious and non-contentious matters. Her experience includes work relating to environmental permitting including defending operators in relation to prosecution for alleged breaches of permits and in relation to enforcement, suspension and revocation. She also acts regularly in relation to statutory nuisance and advises in relation to appeals against abatement notices as well as prosecutions for breaches of notices. She has a good understanding of the practicalities of the situations faced by her clients and offers realistic advice. Her broad knowledge and experience sometimes enables her to offer a solution or approach to a problem which others may not identify.
Deborah has practised as a planning lawyer since she qualified and finds that her practice benefits significantly from her environmental law knowledge. In practice there is not always a clear dividing line between the two areas of specialism. In particular she has found the breadth of her experience to be useful when advising in situations in which the proposed development has the potential to have significant environmental impacts. This may be the case in relation to intensive livestock units which have the potential to generate noise and odour and may be controversial in relation to landscape. Such developments frequently require Environmental Impact Assessment ('EIA') and Deborah is experienced in advising in relation to the preparation of Environmental Statements. She also advises in situations where EIA and the way in which the information has been handled by decision makers is criticised, often by judicial review of a planning decision. She is instructed in relation to developments which have the potential to impact on ecology and habitats and also on heritage assets and is familiar with the issues and the legal position. On several occasions her understanding of rights of way law has enabled her to unlock developments where provision of off-site access for future residents has been a difficult problem.
Deborah acts as an advocate in public inquiries for planning, environmental permitting, rights of way and common land and also in the magistrates' court in relation to both civil and criminal matters where they relate to her areas of legal practice. She also attends PACE Act interviews with clients who are accused of a range of offences in relation to planning and environmental matters.
Deborah is experienced in relation to some types of civil contentious matters, particularly judicial review and other statutory challenges to decisions by public bodies. Frequently she represents the interested party who has the benefit of the decision that is being challenged. In other types of civil claims she will work with civil litigation colleagues to assist clients.
Another area of co-operation with colleagues is in relation to property sales and purchases in respect of which Deborah advises on potential liabilities for contaminated land and on the relevant environmental provisions of contracts, which can be key to some types of transaction.
Deborah is ranked in band 1 by Chambers [UK 2022]. Clients in this edition say: "Deborah is amenable and gets the job done effectively. She is also clear about the level of work required and does not do more than necessary to represent our interests well at a fair cost." Another adds: "She is very knowledgeable on the subject and can easily draw together all the evidence and facts to make a consistent and concise argument."
"Very client focused and well organised" Deborah is recommended and named as a 'Leading Individual' by Legal 500 [UK 2022]. Clients in this edition say "Deborah Sharples provided all the advice we needed both very promptly and accurately. This was particularly impressive given that we had had no relationship with her prior to this issue. We continue to work with her on related issues, so far with 100% successful results". Another adds "I would give special credit to Deborah Sharples who has been quite exceptional in both her application, effectiveness and dedication throughout".
Contact information
+44 (0)1473 921732
+44 (0)7711 135410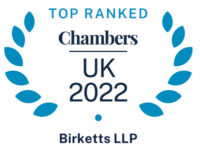 I would give special credit to Deborah Sharples who has been quite exceptional in both her application, effectiveness and dedication throughout.
Legal 500 [UK 2022]