Experience
Other Information
Jeanette qualified as a Solicitor in September 1998 and joined Birketts in 2007. She is a Partner and heads up our Employment Team.
Jeanette has almost 20 years of experience of advising a wide range of employers and senior executives. She particularly specialises in large scale redundancy and restructuring exercises, the TUPE implications of outsourcings, acquisitions and disposals; dealing with the exit of directors and senior executives and settlement agreements; MHPS, difficult staff disciplinary matters, whistleblowing and grievances and the Tribunal claims that can ensue. She is also particularly interested in the challenges thrown up by the need for greater gender diversity in business and is often asked to speak on this subject.
Her clients have included household names as well as charities, the NHS, smaller employers and estates.
Jeanette is committed to acting in partnership with her clients by building sustainable, long term relationships, understanding her client's businesses and providing excellent client service and practical solutions.
Jeanette is a member of Birketts' Management Board and a Director of the New Anglia Local Enterprise Partnership Board. She also sits on the Norwich area chamber Council.
She has previously held the post of Chair of the Norwich Business Women's Network and from 2013 to 2015 Jeanette was President of the Norfolk and Norwich Law Society.
In 2013 Jeanette was co-opted onto the BIS Business Challenge Panel, a government review of employment legislation aimed at rolling back employment law red tape on employers.
Jeanette is experienced at providing media comment and analysis and is regularly asked to speak or participate in public discussions or lectures on legal or business related topics.
She has conducted numerous public and in-house training courses on a range of HR topics receiving excellent reviews and praise for making these courses informative, interactive and always practical.
In the past Jeanette travelled extensively to the USA for speaking and business development engagements and was invited by Ernst & Young to sit on its Silicon Valley General Counsel roundtable alongside the GCs of some of the largest companies in the world.
Jeanette is recommended and named as a 'Leading Individual' by Legal 500 [UK 2022]. In this edition clients say: "Jeanette Wheeler – huge support in some complex situations, available all hours and highly professional whilst warm and personable". In the previous edition, clients note "Employment partner Jeanette Wheeler gives sound valuable advice based on significant experience – she is firm and human at the same time. She is great to work with and trust". Another adds "Jeanette Wheeler is outstanding at client relations and stakeholder engagement".
Jeanette is ranked in Band 1 by Chambers [UK 2022]. Clients in this edition say "Jeanette is an incredibly technically versatile lawyer who is also commercially minded and pragmatic".
The previous edition notes:
Jeanette is head of the employment department and has extensive experience handling all manner of contentious and non-contentious situations. She was previously highlighted as an expert in director appointments and exits, TUPE and redundancy matters. Market commentators say she is "passionate and supportive, with a real determination to get the best for the client". Another interviewee notes:"She's easy to talk to and you know that she's always on your side and there to support you. She handles matters very efficiently and effectively.". An earlier edition notes she "is favoured by clients for heavyweight TUPE work and also regularly advises on the hiring and firing of senior executives".
Contact information
+44 (0)1603 756427
+44 (0)7983 519812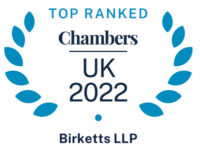 [Jeanette is a] huge support in some complex situations, available all hours and highly professional whilst warm and personable.
Legal 500 [UK 2022]